The ultimate foundation course for all singers in classical and pop
Your problem
You finally want to know all you need to "learn to sing" and have had enough of hearing different advice from everyone you ask?
You want to finally get things straight in your mind and take your vocal development into your own hands?
My solution
Then this is the course for you, because here, you will find comprehensive information on the most important aspects of singing.
You will learn all about singing in the basic music styles, classical and pop: The musical, linguistic and vocal aspects of singing and what pitfalls you need to avoid, especially when choosing a singing teacher.
Why me?
Probably you are now wondering – and rightly so – who is telling you all this. That is something you should always do, especially if you are choosing a singing teacher you want to be able to trust.
My name is Matthias Ernst Holzmann. I am owner of this website and I have been singing since 1984 (when I was 19). Since 1995, I have been singing as a professional opera chorus singer, even though I started with pop music and still continue to sing pop.
You can find more Info, including details of my career as a speaker, on my main website: https://www.isid.de.
Course structure
The course is structured as follows: 01. Introduction; 02. Who is this course for?; 03. This course will change you; 04. Let's begin; 05. If you have a singing teacher; 06. Develop your personality!; 07. Can you actually learn to sing?; 08. Do you actually want to learn to sing?; 09. What exactly do you want to achieve?; 10. Are you ready to take some criticism?; 11. What is singing actually? – The essence of singing; 12. Singing in the comfortable middle range; 13. Marking correctly; 14. The voice; 15. Learning to sing vs. learning to play an instrument; 16. How to warm up correctly; 17. Using recordings for self-monitoring; 18. How does what sound when? – assessing your recordings correctly; 19. Dangers and limitations of self-monitoring; 20. High loudness and good sound; 21. The loudness war; 22. Voice projection; 23. Voice types and how to find yours; 24. Intonation; 25. Listening and sound perception; 26. Different forms of vocalization; 27. Vocal overload; 28. Musicality and virtuosity; 29.Music as a political issue; 30. Beware of loudness-mania!; 31. Closing remarks
Course objectives
Overview of the "learn to sing" course

Learn to sing independently

Avoid detours and blind alleys

Identify potential hazards

Become independent as an artist

Learn to understand all aspects of singing

Suss out the singing teachers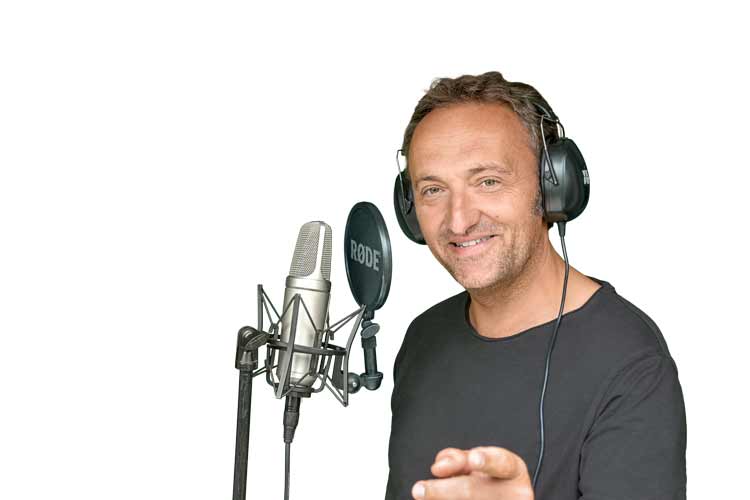 Interested?
You can enroll on the course for a single fee of € 97 or pay in 10 monthly installments of € 10: